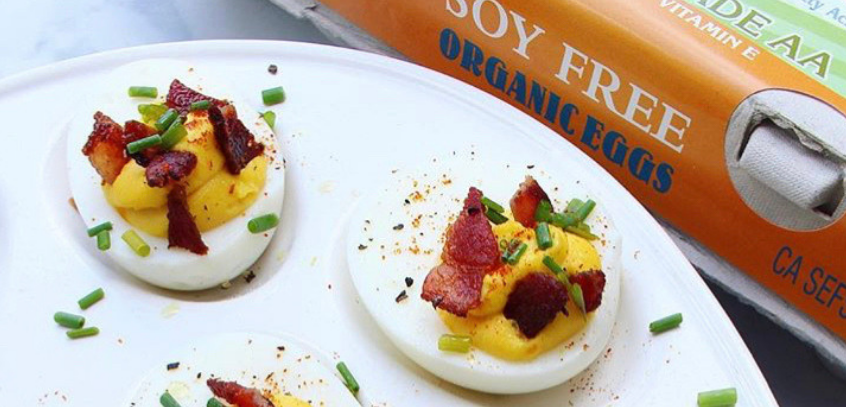 Wellness Blogger, Lyana Begret, Shares Why She Chooses Pasture Raised Eggs from Chino Valley Ranchers
Lyana Begret, a food and fitness blogger, recently shared a recipe using Chino Valley Ranchers' Pasture Raised eggs to her Instagram feed (@healthymoodsf).
Since the 1950s, Chino Valley Ranchers have been producing and distributing high-quality eggs around the Southern California region. Chino Valley Ranchers was one of the first companies to produce organic eggs and are now one of the leading providers of organic eggs in the country. "We're going on almost 30 years of cage-free eggs," said Chris Nichols, co-owner of Chino Valley Ranchers. "We take pride in our eggs and it's exciting to see our customers sharing wonderful ways to use them in a wide variety of excellent recipes."
As a mother of two, Lyana understands the importance of cooking healthy, unprocessed meals for her girls. She recently shared her go-to poached egg recipe featuring Chino Valley Ranchers' Pasture Raised eggs on her Instagram page. "If you've been following me for a while, you know that I only buy pasture-raised eggs," she said to her 140,000 followers. "Chino Valley Ranchers' eggs come from birds that are fed a certified organic diet and raised in a natural, healthy habitat. Maintaining a varied diet means they lay amazing eggs."
Lyana became interested in healthy foods after having kids and continues to make her meals with the help of the eggs from Chino Valley Ranchers. She believes in setting a healthy food standard for her children, and pasture-raised eggs like those from Chino Valley Ranchers allow her to do so. Read more about Lyana's journey to a fit, wholesome lifestyle on her Instagram page.
Chino Valley Ranchers' egg products are available at Mother's Market, Sprouts and other various grocery stores. To learn more about Chino Valley Ranchers' high-quality egg products, contact us at (800) 354-4503!